Customizable backpacks in ways students will love during the back-to-school season. You can personalize these backpacks with name, slogan and pictures.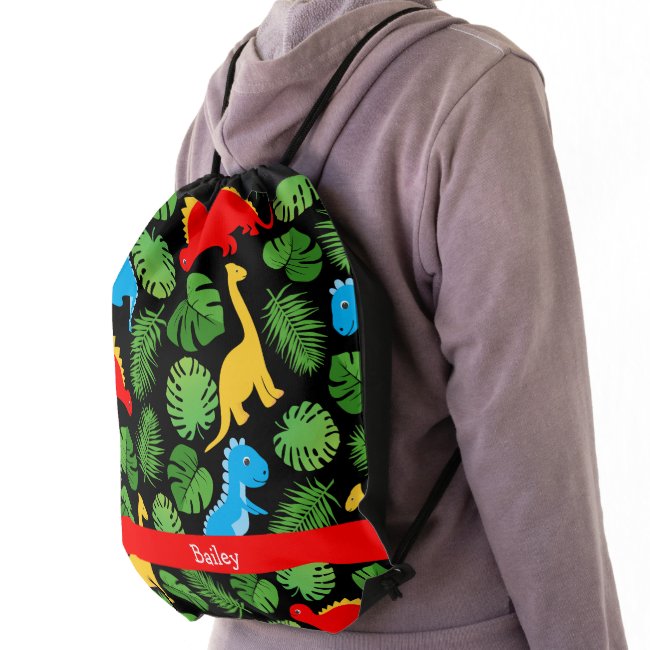 Dinosaurs Tropical Palms Kids Back to School Name Drawstring Bag
This design features cute little dinosaurs in bright, primary colors accented with tropical leaves. Click the customize button if you would like to move/scale the images or modify the text style/size! Variations of this design, additional colors, as well as coordinating products are available in our shop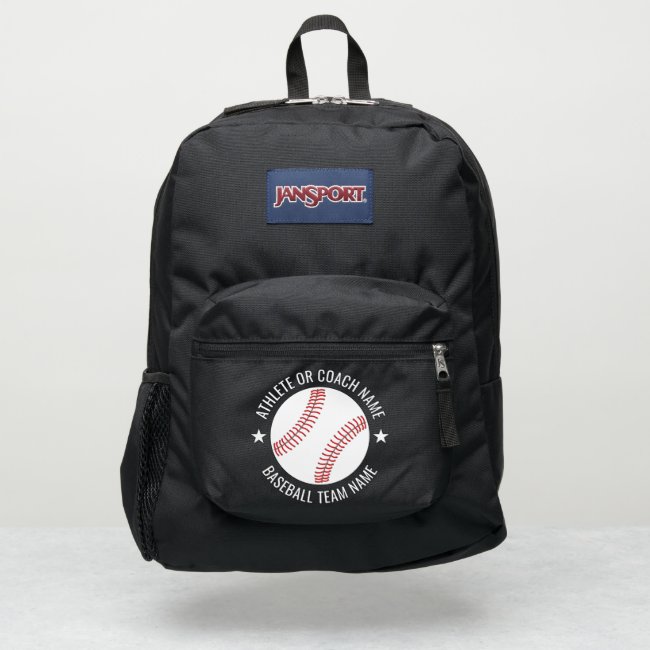 Baseball Team - Athlete Name modern design stars JanSport Backpack
Highlight your school team or your favorite coach. the modern drawing of a Baseball is the center of the design. The sans serif font encircles the drawing and includes 2 stars. You can add 2 lines of text - one at the top and one at the bottom. Click on the personalize or edit button to make any additional changes.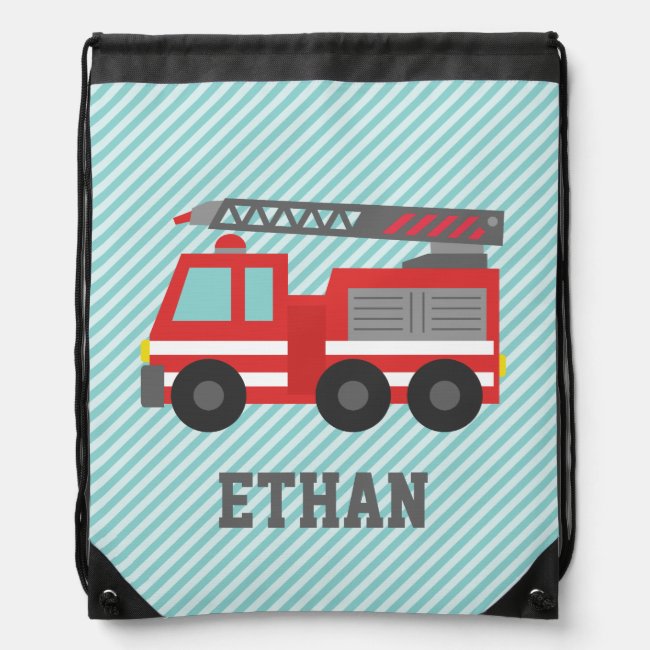 Cute Red Fire Truck for Boys, Name Drawstring Bag
A drawstring bag with a cute red fire truck that has white stripes on its side and a retractable ladder with hose. Slanted blue stripes for background. Colour palette of red, blue, grey and white. Personalise with child's name. Great for kids, especially boys, who love vehicle toys and fire engines!
Cute Sloth Jungle Green Cartoon Rainforest Safari Drawstring Bag
This cute sloth is sitting and waiting to play. Behind him is a green background with a jungle leaves pattern. Have fun with this rainforest design! Great for carrying library and school books.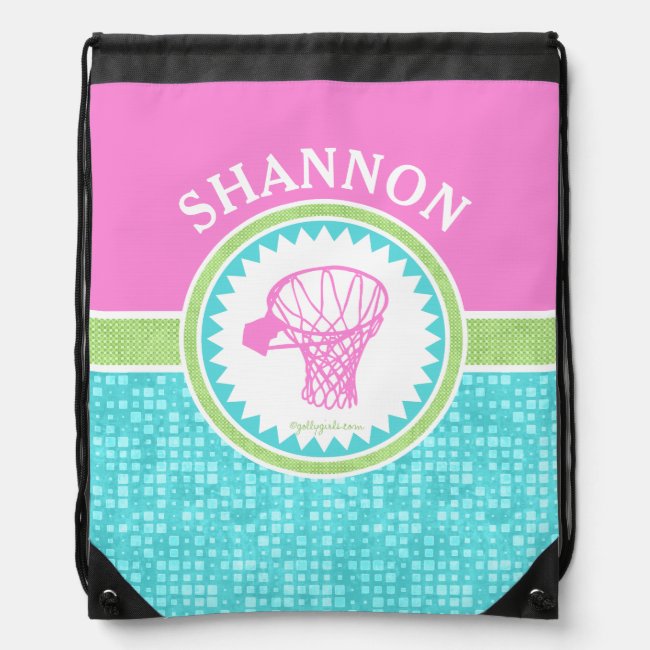 Tri-Pastel Color Basketball With Aqua Tile Drawstring Bag
Cute girl's basketball drawstring backpack with a cool tri-colored pastel design. There is a soft pink, lovely green, and incredible aqua in this design. It also has a pink basketball hoop in the middle! Use the custom text field to add a name before you order. Or if you prefer, leave the text field blank for no name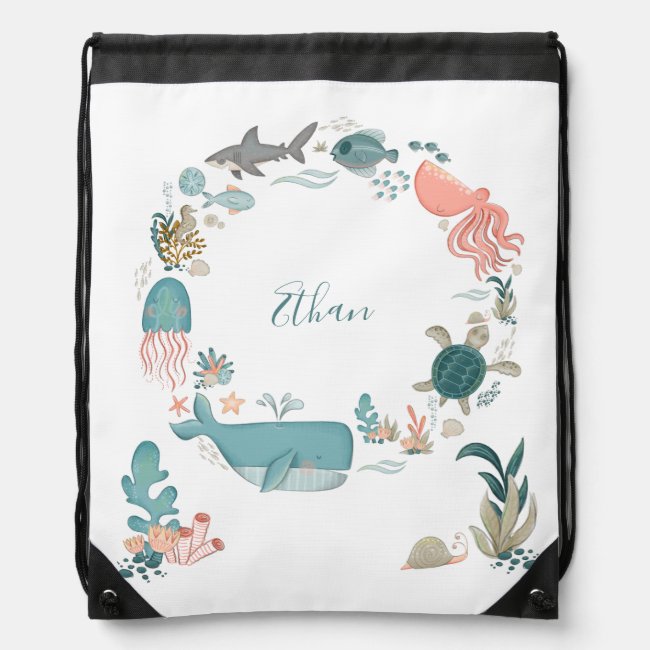 Kids Under the Sea Personalized Name Watercolor Drawstring Bag
I loved everything about this gorgeous under the sea design when I was creating it! It was one of these designs that just came together, in so many different, amazing ways! I created a wreath of the watercolor sea animals, as well as an under the sea scene, featuring the child's name in hand lettered script.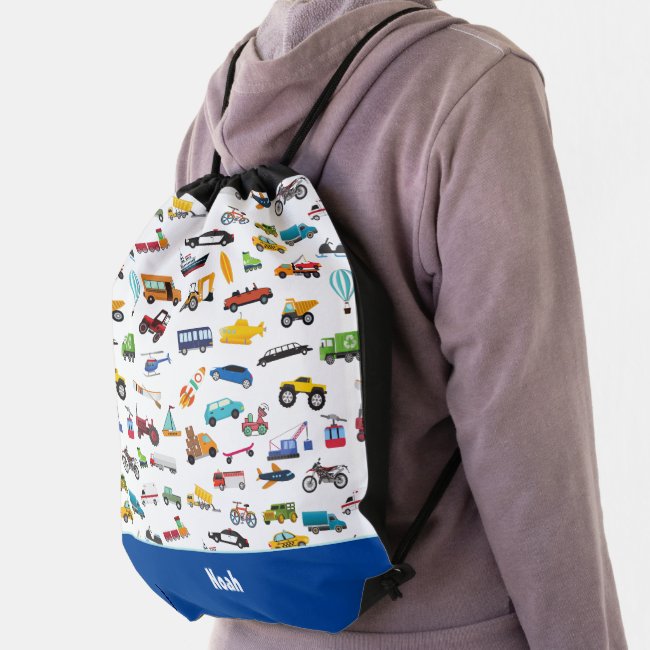 Little Boy Things That Move Vehicle Cars Kid Drawstring Bag
Add a fun touch to your little boy's school day with this adorable custom drawstring bag that celebrates all things that move: fire trucks, police cars, helicopters and planes, trains, taxis, construction vehicles, and more! Add your son's name for a personal touch. This drawstring bag makes a fun personalized birthday, back-to-school, Christmas, or other holiday gift.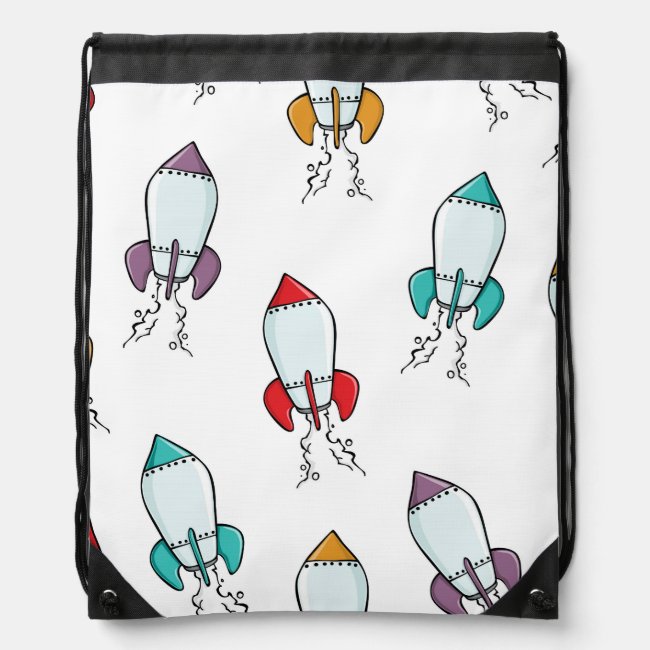 Cartoon Rocket Ship Pattern Drawstring Bag
This fun rocket design will make kids & adults light up with joy! It's simple yet whimsical design is perfect for any age.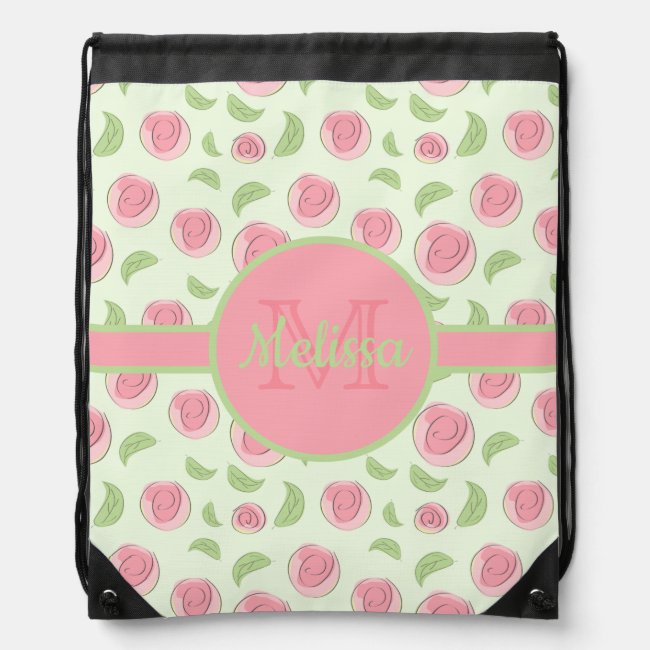 Pink Flower Buds and Leaves Monogrammed Drawstring Bag
Chic girly pink flower buds and green leaves on ANY COLOR background - we used pale green. Your monogram and name in chic lettering on the front in any colors (can be deleted.) Create for yourself or give as a gift.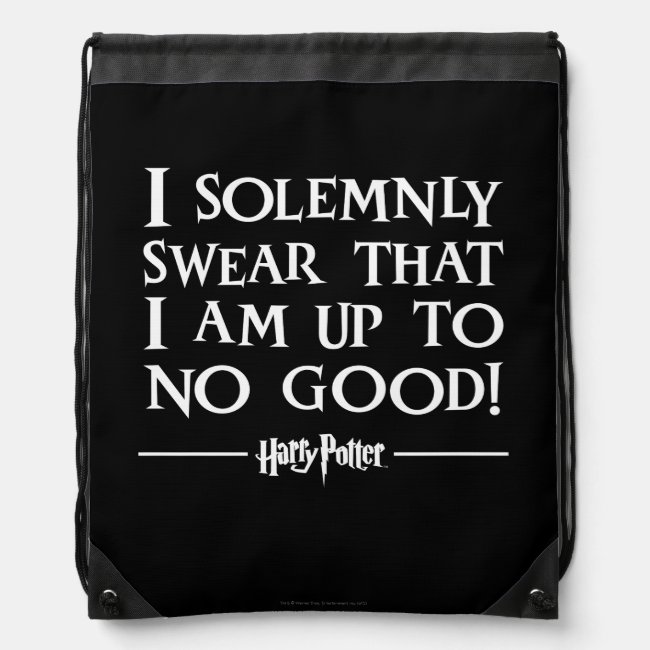 I SOLEMNLY SWEAR THAT I AM UP TO NO GOOD™ DRAWSTRING BAG
Planning to sneak into Hogsmeade for a butterbeer? Having a midnight duel in the trophy room with Draco Malfoy? Maybe you promised Hagrid you'd feed Fang or teach Grawp some English while he's away. If you plan to sneak out of Hogwarts castle then you'll need to use the Marauder's Map and mutter the words ' I SOLEMNLY SWEAR THAT I AM UP TO NO GOOD™' to activate the spell and bring the map to life! Mischief managed with this fun design of the famous children's book quote from the world of Harry Potter.